Bolted Bonnet Swing Check Valve
Product Detail
Product Tags
| | |
| --- | --- |
| Carbon Steel | WCB, WCC |
| Low Temperature Steel | LCB, LCC |
| Stainless Steel | CF8, CF8M, CF3, CF3M, CF8C, CF10, CN7M, CG8M, CG3M |
| Alloy Steel | WC6, WC9, C5, C12, C12A |
| Duplex Steel | A890(995)/4A/5A/6A |
| Nickel-Based Alloy | Monel, Inconel 625/825, Hastelloy A/B/C, CK20 |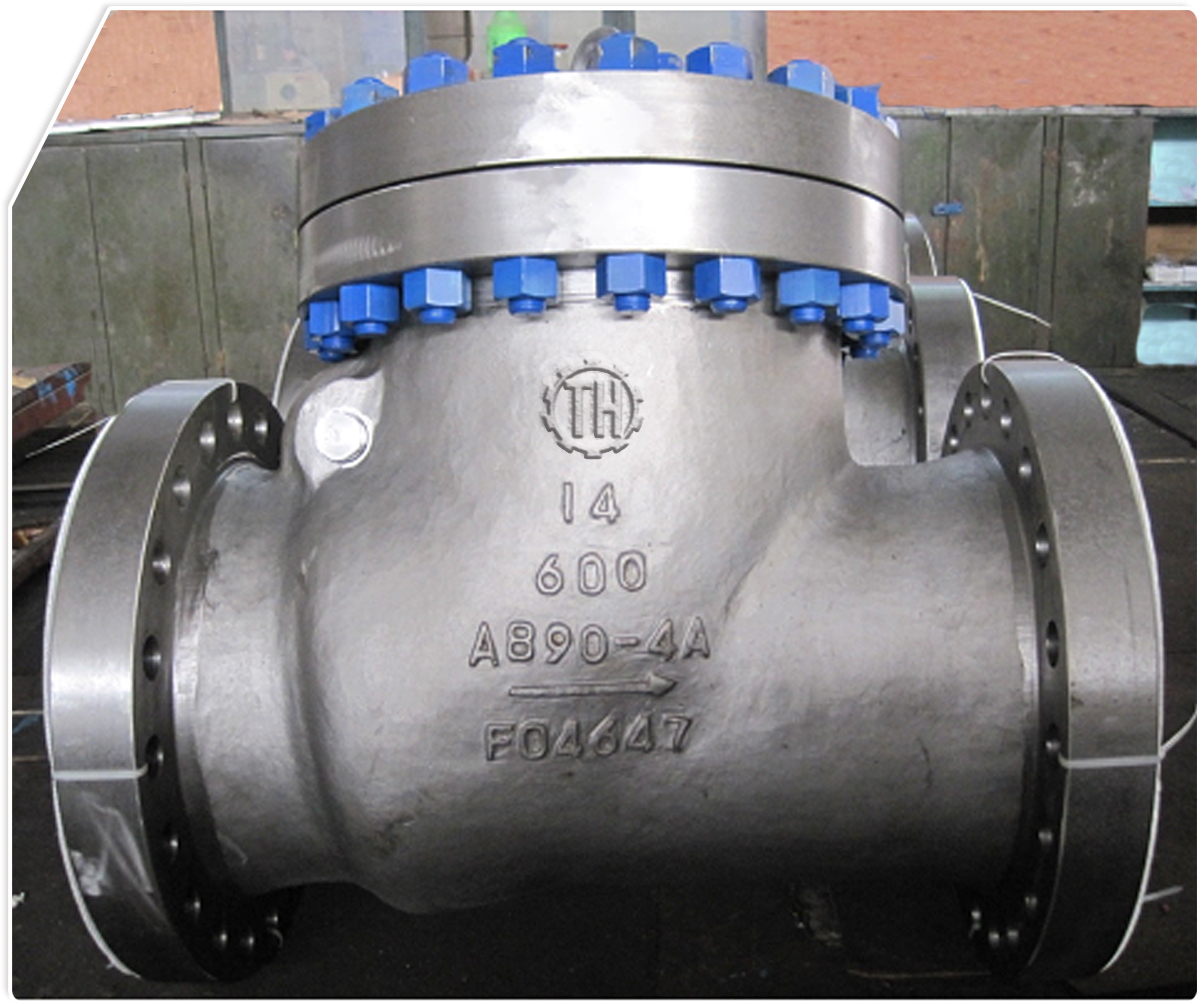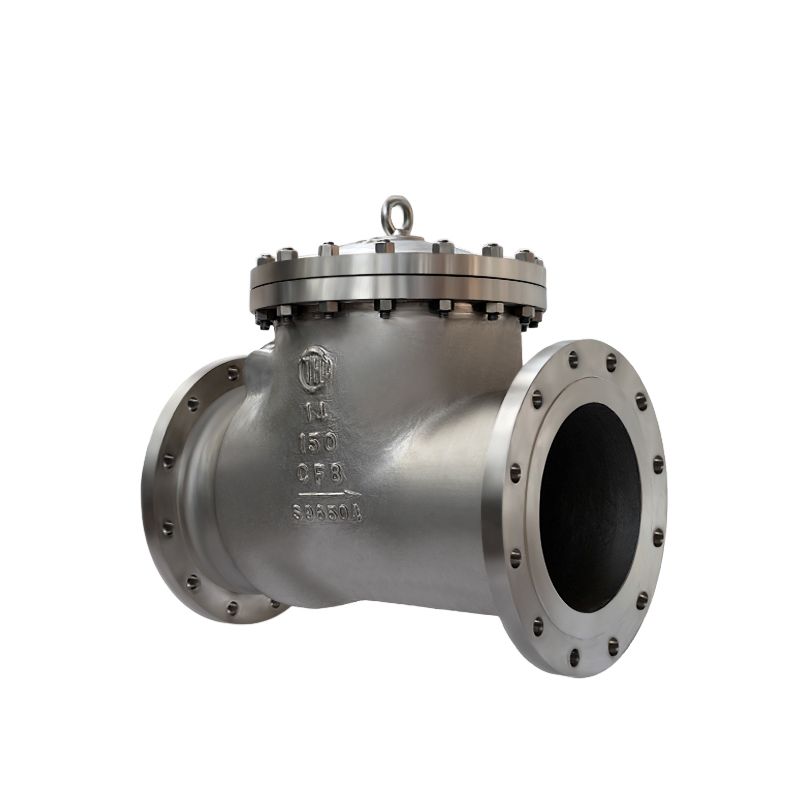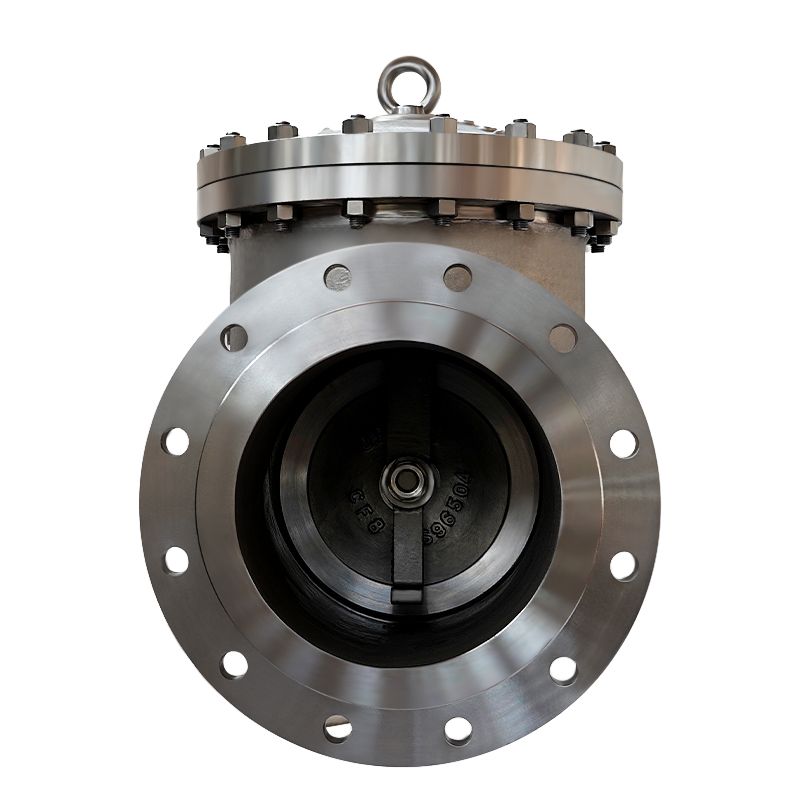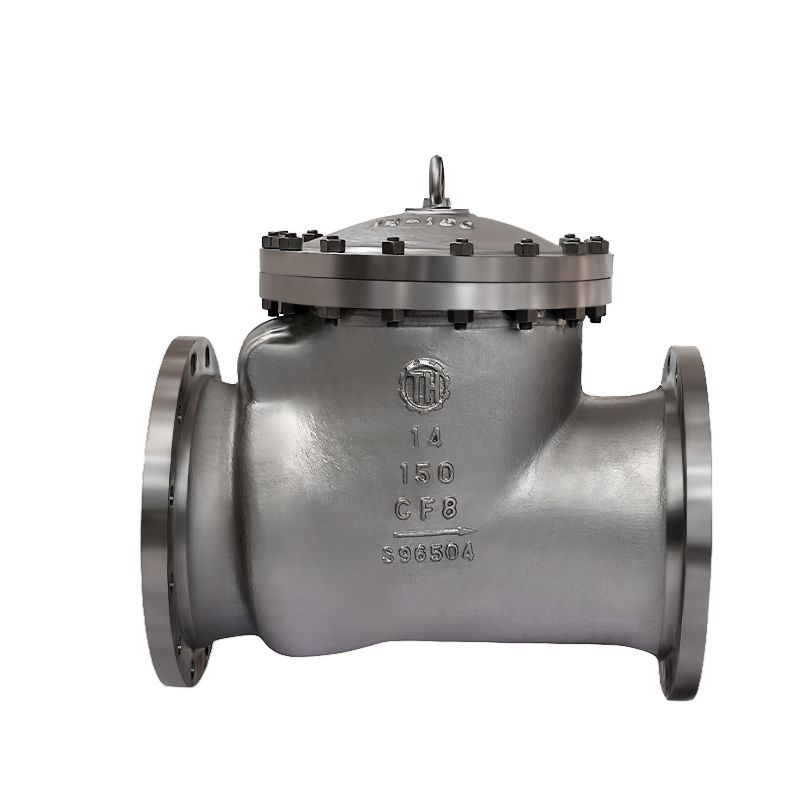 1. Bolted Bonnet Design: The valve features a bolted bonnet that securely fastens the bonnet to the body using bolts. This design ensures a tight and leak-free seal, enhancing the valve's overall integrity.
2. Swing Disc: The swing check valve has a swinging disc that pivots on a hinge. This disc allows for smooth flow in one direction and automatically closes to prevent backflow when the flow reverses and protect downstream equipment.The disc is constructed with a robust one-piece design, specifically engineered to withstand the severe shock that occurs during check valve service. It can be hardfaced with materials such as 13Cr, CoCr alloy, SS 316, or Monel. The disc assembly features a non-rotating disc that is securely fastened to the disc hanger using a lock nut and cotter pin.
3. Flanged Ends: Bolted bonnet swing check valves are often equipped with flanged ends, making them easy to install and connect to the pipeline. Flanges provide a secure and leak-proof connection.
4. Low Pressure Drop: The streamlined design of the swing check valve minimizes pressure drop across the valve, enabling efficient flow and reducing energy losses in the system.
5.  Connection between valve body and bonnet: The combination strength of the valve body, bonnet, bolts and gaskets of each check valves designed by TH-Valve Nantong are all calculated in strict accordance with ASME-VIII, so it has a strong reliable seal between body and bonnet this structure ensures durability and long service life.
6. Easy Maintenance: The bolted bonnet design allows for easy access to internal components, facilitating inspection, maintenance, and repairs. The bonnet can be easily removed by unbolting, providing convenient servicing.
7. Versatility: Bolted bonnet swing check valves are available in various sizes, pressure ratings, and materials to suit different applications. They can be used in industries such as oil and gas, petrochemical, power generation, water treatment, and more.
8. Reliable Operation: The swing check valve provides reliable and smooth operation, allowing for efficient flow control and tight shutoff when needed.
Other sizes and pressure classes are available, contact us today for your order. 
---
Previous:
Pressure Seal Cover Swing Check Valve
---