Full Welded Three Pieces Trunnion Ball Valve
Product Detail
Product Tags
| | |
| --- | --- |
| Forging |   |
| Carbon Steel | A105 |
| Low Temperature Steel | LF2 |
| Stainless Steel | F304,F316,F321,F347 |
| Duplex Steel | F51,F53,F44 |
Both types of valves, full welded and three pieces trunnion ball valves, offer reliable performance and are commonly used in various industries. Discover the main difference between them:
- Full Welded Three Pieces Trunnion Ball Valve: The full welded construction eliminates potential outer leak paths, making it suitable for applications requiring absolute leak-tightness, such as critical process control or pipelines carrying hazardous fluids. It also offers enhanced structural integrity and resistance to external forces.
- Three Pieces Trunnion Ball Valve: The three pieces design allows for easier maintenance and repair, as the valve can be disassembled by removing the bolts connecting the body, bonnet, and ends. This feature is beneficial when component replacement or inspection is required.
The choice between them depends on specific application requirements, such as the need for absolute leak-tightness, ease of maintenance, and system design considerations. 
Introducing the TH-Valve Nantong Full Welded Three Pieces Trunnion Ball Valve - the ultimate solution for precision control and reliable performance in industrial applications. We understand that every application is unique. That's why we offer customizable options to meet your specific requirements. From materials and sizes to actuation and accessories, TH -Valve Nantong provide tailored solutions to fit your needs.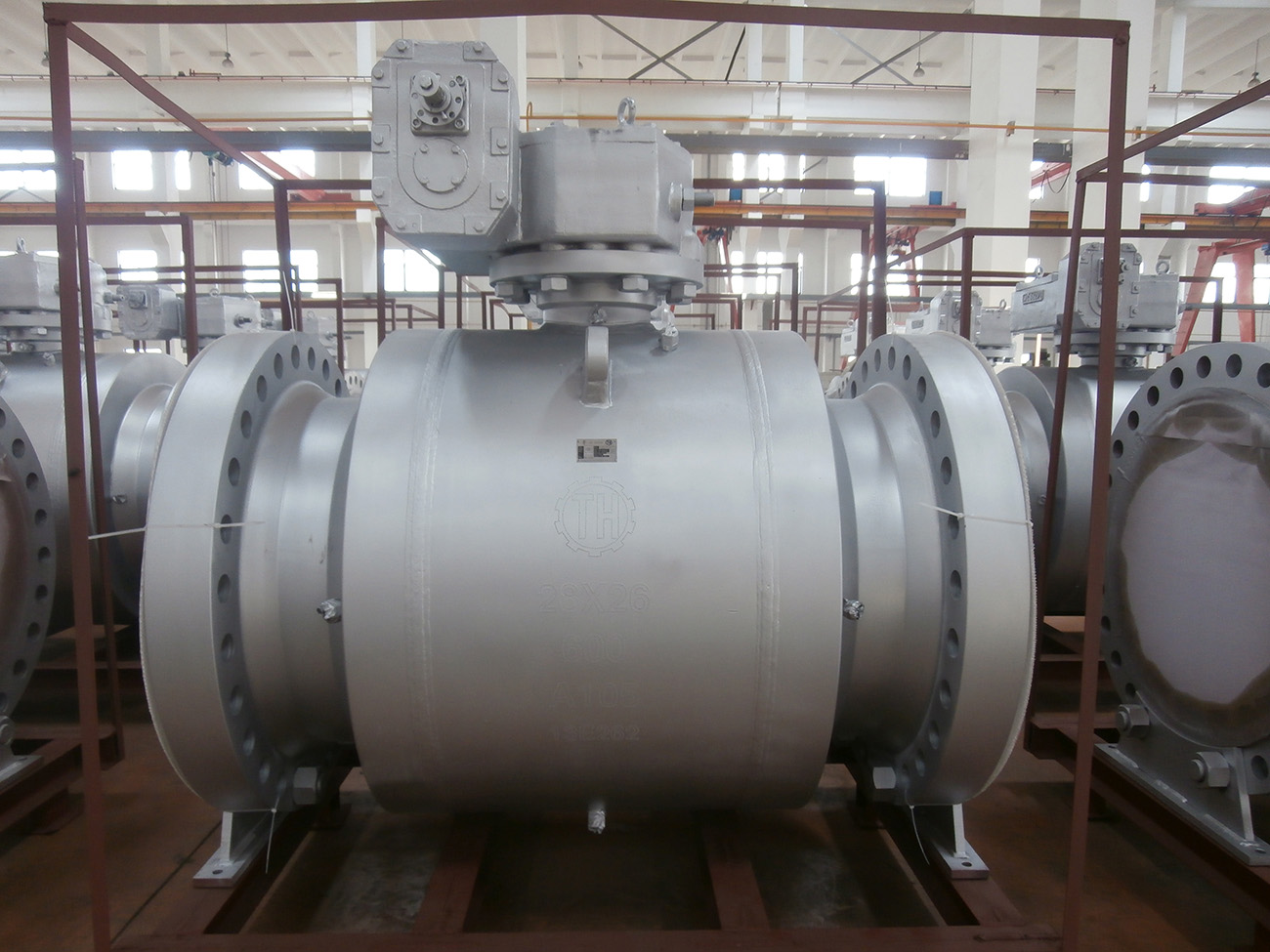 ---
Previous:
Two Pieces Floating Ball Valve
---